Ekiti State residents are excited over the Free Health Mission provided by Dr. Kayode Fayemi led administration, saying it has restored and revived the lost hope of those with serious health challenges in the state.
Written by

Alexi Aderonke

Hits: 199
Two years after Ojo Ogunsakin , a 42 -year -old commercial driver in Ado Ekiti, Ekiti State , was murdered by a colleague , the wound still remains fresh in the heart of his widow , Adesola. A visit to her house at the Ajilosun area of the town will testify to this as the once bubbly woman has become an old shadow of herself .
Written by

Alexi Aderonke

Hits: 198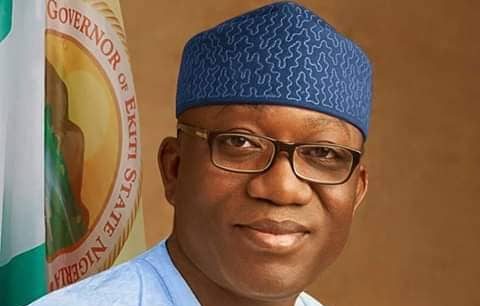 The Ekiti State Governor, Dr. Kayode Fayemi, has expressed optimism that ongoing reform in the Justice Sector embarked upon by his administration will help reorder the society and nip crimes in the bud.
Written by

Alexi Aderonke

Hits: 200
Dr Kayode Fayemi has been tasked to, as a matter of urgency ,fast track the implementation of the supreme court judgment on the relocation of the headquarters of Ilejemeje Local Government from Iye-Ekiti to Eda Oniyo.
Written by

Alexi Aderonke

Hits: 184
The police in Ekiti State have arrested three butchers for allegedly stabbing a barber, Ajibola Falegan, at a viewing center in Ado Ekiti.
Written by

Laolwu Agboola

Hits: 207
The draws for this year's Ekiti FA cup comes up on Thursday inside the Oluyemi Kayode stadium, Ado-Ekiti.
Written by

Alexi Aderonke

Hits: 160