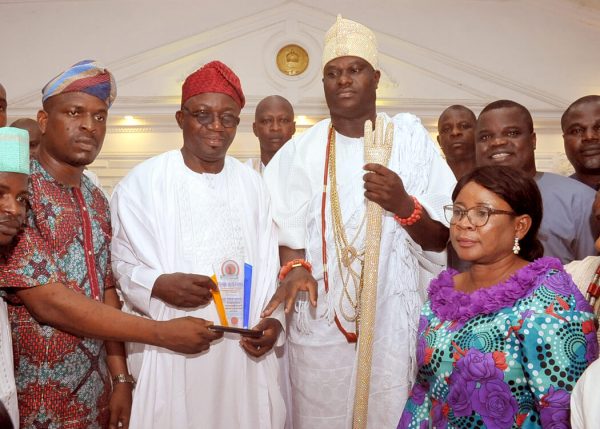 The erosion of cultural and social heritage has been described as reasons for the poor leadership being experienced in several aspects of the Nigerian society.
This was the submission of the Chief of Staff to the Governor of Ekiti State, Hon. Biodun Omoleye, while delivering a paper titled: "Enculturation of the Yoruba culture among out youth: implications on social re-engineering and good governance," at a programme organised by Yoruba Youth Council in Ile Ife, Osun State at the weekend.
Omoleye, who stated that moral and societal values, which are the major components of the Yoruba culture, have become extinct in the public life, called for a reinvigoration of the cultural tenets among youths.
"The social orientation of the youth today has totally jettisoned the social values of the Yoruba cultural heritage. What we are witnessing now is a complete departure from what our cultural social values truly are," he said.
While he identified globalization as a major factor militating against the Enculturation of the Yoruba culture among the teeming youths, Omoleye said the Yorubas cannot dissociate from the global village and its technological advancement but must "adopt dynamic ways to continue to adequately promote our cultural heritage".
Omoleye said he agreed that the South West must move with the tide of globalisation, which had promoted the Information Communication and Technology, he, however, maintained that this should not be a reason for the cultural values to be devalued.
The former University administrator in his paper said the emasculation of the traditional institutions by governments also contributed to the high level of instability of the Nigerian nation.
He said: "The traditional rulers should be empowered to handle cases relating to cultural differences, ranging from child abuse, matrimonial, communal differences and disputes. This will decongest the conventional courts and reduce prison inmates. This will also stabilise the society rather than the punitive English legal system that we are currently practising.
"With a personality like Oba Ogunwusi on the throne, hope has not been totally lost. This is a great time for reformation and restoration of Yoruba values and culture and our imperial Majesty is well positioned to champion this course."
In his remarks, the Ooni of Ife, Oba Adeyeye Enitan Ogunwusi, agreed with Omoleye that the South West region stands the chance of regaining its leading role in the country if it embraces unity and value reorientation.
Oba Ogunwusi stated: "Yoruba has always been known for being a pacesetter since pre-Independence days, so we cannot take the back seat.
"And to achieve this, we must be united and our youths must promoted our cultural, economic and political values."
Other highlight of the programme, which held at the palace of Ooni of Ife, was an award presentation to the prominent Yoruba traditional ruler.