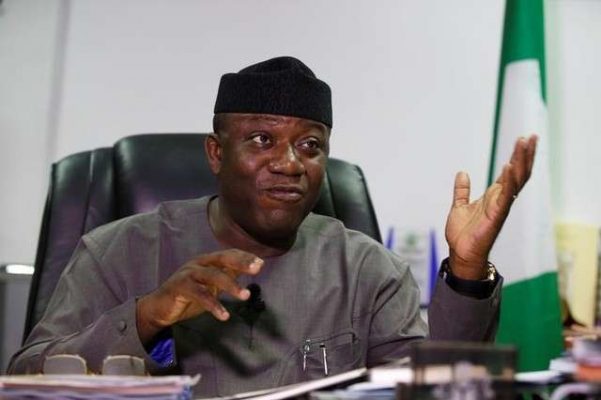 The Ekiti State Governor, Dr. Kayode Fayemi, has said his administration will in year 2019 make concerted efforts to "right most of the wrongs" of the past by restoring the State to its pride of place.
Fayemi also urged Nigerians to shun politics of bitterness as the country prepares for the general elections.
Specifically, the Governor said in his new year broadcast on Tuesday that the state would be re-positioned among the comity of states as a destination of choice for investment, with government focusing on infrastructure and agricultural development as well as knowledge economy among others.
The new year broadcast was also aired on the state broadcasting Service that resumed operations on Tuesday, having just been re-opened by the National Broadcasting Commission.
Dr. Fayemi disclosed that many of the corporate organisations and donor agencies that had fled the State as a result of "suffocating business environment" are now returning to the State, adding that 2019 would be a better year for the restoration of the values and dignity of Ekiti State.
The Governor decried how Ekiti State lost its World Bank rating as one of the best States for ease of doing business as the immediate past government in the State engaged in practices that were not in tandem with global best practices.
He said: "More importantly, we have taken adequate measure to stabilize the ship of the state, and restore the confidence of all stakeholders in Ekiti State project. We have also met and shared our vision of a business friendly state with the hierarchy of corporate organizations, multinationals and development agencies and the reception has been quite impressive.
"May I unequivocally inform you that some corporate organizations and donor agencies that fled the state at the height of its misrule and suffocating business environment of the past have not only started to return, but have also pledged increased investments and interventions in critical areas."