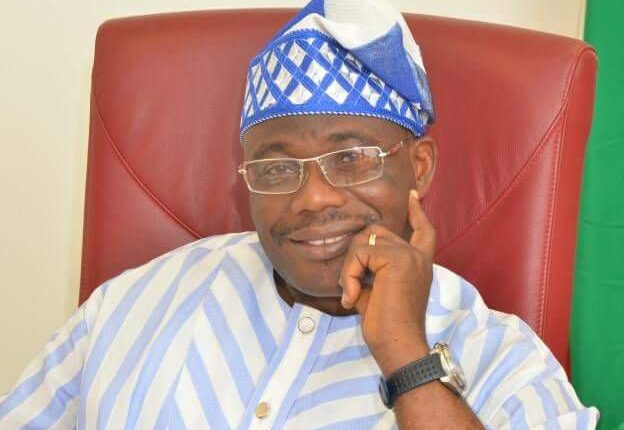 The representative of Ekiti North Senatorial District, Senator Duro Faseyi, has harped on the need for all stakeholders of the Peoples Democratic Party in the state to focus on issues that will engender unity and cohesiveness of the party rather than selfish interests.
This was even as Senator Faseyi challenged his colleague representing Ekiti South Senatorial District, Senator Biodun Olujimi, to come out openly to tell the whole world her role in the crisis rocking the PDP in the state, popularly known as Fountain of Knowledge.
Faseyi spoke in reaction to a recent unauthorized stakeholders' meeting of some few PDP members in Ekiti State, who claimed to have found some leaders of the party in the state guilty.
Faseyi, who was a two-term member of the House of Representatives before being elected to the Senate, pointed out that it was important for members of the PDP in Ekiti State to put their house in order and work as one big family, particularly at this critical period that the general elections are around the corner.
While faulting the so-called PDP stakeholders' meeting, which he noted is unknown to the Constitution of the PDP, the Senator said: "The decisions taken at the said stakeholders' meeting are laughable and stand logic on its head."
He challenged Senator Olujimi, who was instrumental to the said meeting, to "come out openly to tell the whole world her role in the division within the PDP members in the Ekiti State House of Assembly and the subsequent events that happened when the lawmakers were invited to Abuja for reconciliation, during which she (Olujimi) made sure that no members of the National Assembly from Ekiti State saw the 11 members who impeached the Speaker of the Assembly recently, before they returned."
The senator said the party's constitution has made it clear as to who the leader of the party in the state is, warning those parading themselves as such to desist forthwith.
Faseyi, who noted that while all concerned leaders of the PDP in Ekiti State are desirous of welcoming all aggrieved members that had earlier left for other parties back, he wondered why Olujimi is now manipulating the reconciliation process for her personal interest.
He nonetheless maintained the PDP in Ekiti State is determined to address all grievances of its members, saying: "The party is in the best position to address the various issues with a view to finding amicable solutions to them."
The Senator, who is the Chairman of the Senate Committee on Nigerian Air Force, pointed out that the constitution of the party is very clear as to how to address any issue that may arise as well as who and who are empowered to call a caucus meeting of the party in the state.
According to him: "We should not create non-conducive atmosphere for the PDP in Ekiti State.
"All grievances will be addressed on Saturday at the planned caucus meeting of the party scheduled to hold in Ado Ekiti."